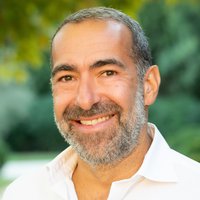 Adam Levine
CCO
,
DATA4
Adam Levine has 20 years of experience at the highest levels in the domain of IT hosting. He began his career in the real estate sector with HRO before specialising in the IT hosting sector with CBRE.
In 2007, Adam Levine was appointed VP Sales, then VP Business Development and Strategic Alliances (EMEA), at Digital Realty Trust, a global operator of Data Center solutions, where he worked for 7 years in direct collaboration with major enterprises, IT and telecommunications sector players thereby establishing Digital Realty as a major player in the European market.
Adam Levine joined DATA4 in 2014. As the Group Chief Commercial Officer in charge of the new-markets development strategy as well as the group's organic revenue growth, he has spearheaded the growth of the company to its current position across 6 European markets.