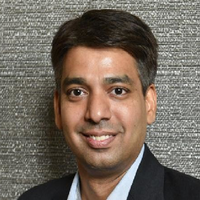 Ajay Sunder
Deputy Director - Strategy
,
SC-Nex, Sumitomo Corporation
Ajay Sunder is Deputy Director – Strategy for SC-Nex , Sumitomo's subsidiary looking at Strategy /Investments for Sumitomo Corporation in the region. He boasts over 15 years of Advisory/investment expertise across SE Asia and has worked with a wide variety of ecosystem players - including telecom operators, Data centre service providers, vendors , and venture capitalists. Ajay specialises in new market entry strategy, carrier and vendor strategy, M&A Valuation, investment analysis, venture pitching and financing for tech start-ups. During his professional career he has leveraged long-standing working relationships with leading participants in the Telecommunications Services, Data centre & Cloud, Mobile & Wireless Communications, and Data communication services industries
Prior to Sumitomo, Ajay used to lead the regional ICT Research and Advisory team for Frost & Sullivan , APAC and has extensive expertise in working with Major Telcos/Service Providers in APAC region. He has also worked as Investment Manager with Invest NZ (subsidiary of New Zealand Trade & Enterprise ), the economic development agency for New Zealand in promoting investments in ICT sector and raising Capital for the New Zealand tech start-ups.