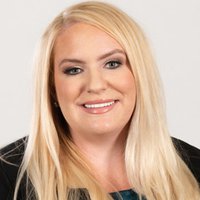 Brittany Miller
Vice President of Construction and Critical Facilities Engineering and Design
,
NTT Global Data Centers
Brittany Miller is the Vice President of Construction and Critical Facilities Engineering and Design at NTT Global Data Centers Americas, Inc. and will lead new data center construction projects which feature global industry standards, multi-story buildings, and massive capacity.
Prior to joining NTT Global Data Centers Americas, Ms. Miller spent four years leading teams in Microsoft's Cloud Operations and Innovation business unit, helping to meet the unique challenges of a rapidly growing global business. She led a team that was responsible for global program management and governance along with AMER lease execution. Ms. Miller was also responsible for supply chain development, sourcing, and execution for AMER infrastructure projects during her time at Microsoft.
Previously, Ms. Miller held multiple positions at Intel over her 10-year tenure there. She led a global team of supply chain professionals from setting construction delivery strategy through the execution of large-scale construction projects. Ms. Miller led construction program setup, led global teams, and held positions as a project manager for highly complex projects.