Buddy Rizer
Executive Director

,

Loudoun County Department of Economic Development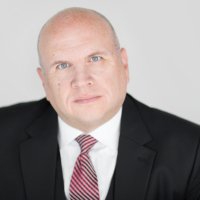 Buddy Rizer serves as the Executive Director for economic development in Loudoun County, Virginia. He leads the agency responsible for encouraging growth and developing relationships with Loudoun's business community in both the commercial and agricultural-based business sectors. During his tenure, Rizer and his team have attracted more than $25 billion in new investment and tens of thousands of new jobs.
Rizer has been named a Tech Titan 3 times by Washingtonian Magazine, has been named one of the 50 most influential Virginians four times by Virginia Business Magazine, and was named to the Washington Business Journal's Power 100 as one of the most influential business people in Washington, DC in 2019.
Rizer is a certified economic developer and a graduate of Virginia Tech's Local Government Management Graduate Certificate Program.