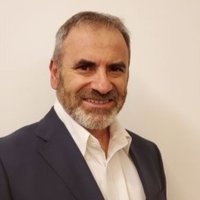 Charles Muscat
Associate Director - Data Center Commissioning, SE Asia
,
CAI Data Center Services
Charles is a senior commercial Project/Commissioning Manager with extensive experience in design, construction, property management and commissioning management. This includes multiple projects involving complex offices, critical facilities, data centres, and retail, industrial and healthcare projects.

He has more than 35 years in construction management including estimating, budgeting, contract administration, tender proposal and evaluation, design management, construction management, commissioning services, purchasing and financial control.