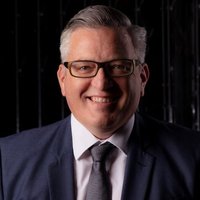 Darren Hawkins
CEO
,
SpaceDC
Darren Hawkins is Founder and Chief Executive Officer of SpaceDC, the first data center in Singapore to establish a partnership with Singapore's sovereign wealth fund (GIC). Darren is key to growing the company to become the leading partner for data center solutions across South East Asia. Currently leading the development of our first facility in Indonesia. Darren is responsible for all SpaceDC's strategic decisions.

Darren brings with him more than 30 years of experience in the data center and critical infrastructure industries, working for clients such as ANZ, Global Switch, Toyota, HSBC, BAA, TfL and Telstra. Darren has a proven reputation for delivering a broad range of capital-intensive projects that led to long-term business advantages across Europe and Asia Pacific, with successful projects ranging in value of up to $10 billion.
As a passionate business leader who believes in the value of innovative data center design and construction.

Darren is often invited to speak at various conferences in Asia Pacific where he shares his insights on nurturing modern and sustainable practices that not only supports the environment but attains the highest level of efficiency that can effectively meet our customers' individual needs. He has a Master's in International Finance from the University of Westminster, and a Bachelor of Architecture and Bachelor of Planning and Design from the University of Melbourne.