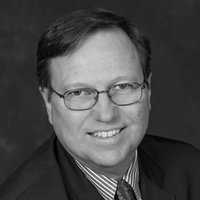 Dennis Cronin
Chief Executive
,
DCIRN
A 7×24 Exchange Founder and CEO of Resilient Solutions, Dr. Dennis Cronin brings over 40 years of Mission Critical design, construction and operational experience. Dr. Cronin remains an active member of 7×24 Exchange, currently serves as VP/Vice Chair and Regent for AATC University and has over 45 Data Centers (designed, constructed and/or operated) to his credit.
His career includes over 16 years building back office facilities for Wall Street firms, 4 years as a consultant providing forensic analysis of data center operational excursions and 10 years in the national construction management arena.
Dr. Cronin serves as a Columnist and Advisor for Mission Critical Magazine, is a Subject Matter Expert in developing a Mission Critical academic degree program, is the creator of the "Containerized and Modular Data Center" discussion group on LinkedIn, sits on the Advisory Board of a commercial software company,was a Subject Matter Expert on a DOL Grant to develop Mission Critical Training courses and serves on the boards of several Mission Critical Industry groups.

Currently, his efforts are spotlighting data center efficiency research, application of 400V direct current power distribution, integration of renewable resources and development of IoT data center applications.
Dr. Cronin holds a Doctorate in Mission Critical Operations from AATC University and a BS in Accounting from Villanova University.