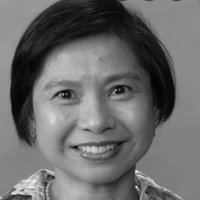 Dr. Lerwen Liu
Managing Director
,
NanoGlobe
Dr. Lerwen Liu specializes in business development and education in emerging technologies, circular economy, and sustainability. She focuses on strategy, assessment, and support of emerging technologies, including nanotechnology and Artificial Intelligence, with applications in all sectors. With her 20 years of practice in global business development in strategic partnership & communication, and marketing, Dr. Liu bridges government, industry, and academics in developing sustainable solutions to address the challenges humanity is facing today. She has worked in both the developed and developing world focusing on youth leadership and entrepreneurship development towards sustainability.
She is the founding managing director of NanoGlobe, a strategic consultancy on sustainable and emerging technologies. She is currently supporting the Asian Development Bank (ADB) as a Circular Economy Institutional and Business Model Specialist & Consultant Team Leader
for the ADB's Technical Assistance project: PRC Green Circular Economy Zero Waste Cities. She is the founding director of STEAM Platform, which empowers the youth in the developing world to become global leaders in driving the transition towards a sustainable economy.
She is an author and co-editor of the 1st Textbook "An Introduction to Circular Economy" published by Springer Nature in Dec. 2020 (ISBN: 978-981-15-8509-8, at link.springer.com/book/10.1007/978-981-15-8510-4). She is the editor of "Emerging Nanotechnology Power: Nanotechnology R& D and Business Trends In The Asia Pacific Rim published by World Scientific in 2009.