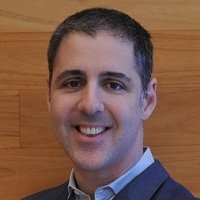 Eyal Itskovich
Infrastructure Engineering
,
LinkedIn
Eyal joined LinkedIn in 2015, and is currently responsible for developing business strategy, infrastructure planning, and creating business cases for new architecture in order to grow LinkedIn's infrastructure at scale.
Previously, Eyal led infrastructure business operation functions and was responsible for financial planning and developing cost models for LinkedIn's datacenter infrastructure.
Prior to joining LinkedIn, Eyal led strategy projects and consulting engagements at Hewlett Packard (HP) and Cummins, where he created new business models and initiatives to invest in new products and solutions, and performed market analysis and competitive research.
Before that, Eyal managed infrastructure projects and programs, optimized cost structure, and advised clients on new products and operational efficiencies.
Eyal earned his B.Sc. in Electrical and Electronic Engineering from Tel Aviv University and received his MBA from the Ross School of Business at the University of Michigan, Ann Arbor.