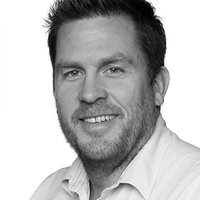 Halvor Bjerke
Chief Operations Officer
,
DigiPlex
Halvor has been delivering IT operations for large companies since his first appointment as a consultant with Cap Gemini in 2000. In 2005 he moved to Amedia Technoloy, progressing with them and taking responsibility as Head of Operations and in January 2012 he was appointed CEO of the company.

An offer from DNB to join them as Senior Vice President / Head of Service Integration in 2014 saw him move from media to banking. Halvor was responsible for all IT operations managing IT deliveries from many high profile Nordic companies, including EVRY, TCS, HCL, Infosys, CSC, NETS and more.

When IBM Cloud launched their first SoftLayer based data centre in Scandanavia in 2016, Halvor saw an opportunity to be part of a new journey with an evolving industry. The following year, that same journey brought him to DigiPlex.