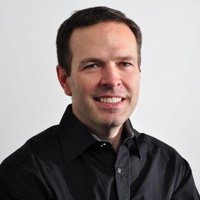 Jeff Klaus
General Manager of Data Center Software
,
Intel
As general manager of Intel Data Center Solutions, Jeff Klaus leads a global team that designs, builds, sells and supports Data Center software products through an extensive distribution network. Since joining Intel in 2000, Klaus built and maintains the largest global distribution ecosystem of middleware solutions through Server Hardware OEMs, Software Infrastructure Management Providers and Cloud Service Providers.
As a leader in the Data Center infrastructure industry, his group currently sells Intel Virtual Gateway access management and Intel Data Center Manager (DCM), the only software that provides real-time, server-level telemetry data and power management across a wide range of data center servers and IT devices.
An active member within the software defined solutions space, Klaus serves on the Board of Directors for the Green IT Council and has presented multiple keynotes at leading industry conferences, including Gartner Data Center, AFCOM's Data Center World, the Green IT Symposium and the Green Gov Conference. As a thought leader within the DCIM community Klaus regularly contributes articles on key data center topics and trends in Forbes, DataCenter Dynamics, Mission Critical, Data Center Post, IT Business Edge, Data Center Knowledge, Information Management and Data Centre Management.
Klaus earned his BS in Finance at Boston College and his MBA in Marketing at Boston University.