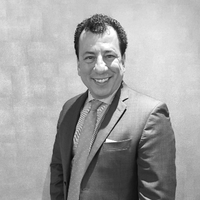 Juan Carlos Ramirez
Offering Manager - Americas
,
Vertiv
Juan Carlos has over 25 years of experience in mission critical and data center applications protection with emphasis in AC Power and Thermal Management. Juan Carlos started his career as a technical / design support engineer at Liebert Venezuela before assuming positions as an AC Power Regional Sales Manager, next as the
Regional Channel Manager for Latam, and for the last four years developing solutions to support global teams in applications at the Edge. Juan Carlos works closely with the global design teams to ensure that the products released to the market answer the needs of today's mission critical applications at the Edge.
Juan Carlos is a frequent presenter at industry trade shows and conferences.
Areas of expertise include:
AC power applications
Uninterruptible power supplies
Power distribution
Power protection
Surge protection
High availability power topologies
Data center services
Business development
Sales Force Training
Thermal Management trends and applications
Infrastructure management principles
Battery Monitoring Systems
International Sales Management
Channel Management