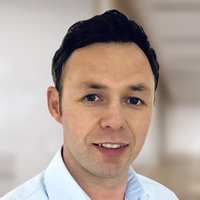 Kerr Johnstone
Director
,
i3 Solutions
Kerr is a Director at i3 Solutions Group and is a highly motivated and dynamic electrical power systems specialist. His wealth of expertise in data centre design is underpinned by more than 20 years of critical facilities engineering experience in a variety of industries: data centre, oil and gas, chemical, pharmaceutical, process and semi-conductor.
Kerr's dedication to developing optimal design solutions which push the boundaries of what is practically possible, within stringent site constraints, is dependent upon strategic planning of electrical systems for optimum efficiency. This ultimately maximises the data centre IT load for clients and delivers a higher yield from their investments.
His passion, attention to detail and solid work ethic ensure Kerr leads a strong team with drive and commitment.