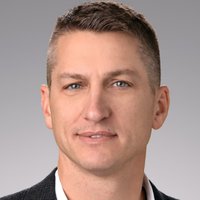 Kyle Myers
Global Director - Environmental Health, Safety and Sustainability
,
CyrusOne
Kyle Myers is the Global Director of EHS for CyrusOne. CyrusOne is a high-growth real estate investment trust (REIT) specializing in highly reliable enterprise-class, carrier-neutral data center properties. The Company provides mission-critical data center facilities that protect and ensure the continued operation of IT infrastructure for approximately 1,000 customers, including 201 Fortune 1000 companies.
Prior to CyrusOne, Kyle spent 10 years in the food industry with time evenly split between Dr Pepper Snapple Group and Dean Foods. At various times, his roles included Environmental support, such as permitting and compliance, various safety initiatives in both manufacturing and DSD environments, as well as DOT safety. He also spent almost a decade in both the heavy manufacturing and chemical industries.
Kyle is active in several EHS professional organizations and sits on the board of DDLC (Direct Delivery Leadership Council). Kyle has an MBA from University of Central Florida, a BS in Environmental Health and Safety from University of Wisconsin - Eau Claire. He's also held various certifications over the years including OSHA 30 outreach trainer, CHMM, Smith Systems Trainer and Associate Safety Professional.