Malcolm Howe
Technical Partner - Critical Systems Team

, Cundall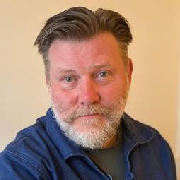 Malcolm is the Technical Partner within Cundall's Critical Systems Team, which specialises in the design of data centres and other mission-critical facilities
He has an interest in the design of energy-efficient cooling solutions for data centre applications.  In this context, he has been involved in research into the effectiveness of free cooling strategies and the impact of cooling system failure.  Malcolm also has collaborated with several cooling equipment manufacturers, in the development of their products.  More recently, he has been working with Iceotope on the development and application of chassis-level liquid cooling solutions.
Recent project experience has included large air-cooled data centres in Sweden and Denmark, the latter of which included a large-scale Waste Heat Recovery scheme, and the world's first multi-storey indirect air-cooled data centre in London's Docklands.  He is currently involved in the design of a new high-rise facility in Singapore, which has been claimed to be the world's largest 'single-building', hyper-scale data centre.
Malcolm is a Chartered Mechanical Engineer and is an Accredited Uptime Designer.  In 2016 he was proud to be voted DCD Business Leader of the Year for EMEA.