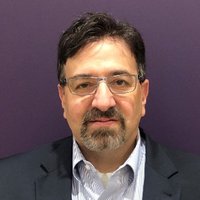 Marcus Hassen
Vice President - Mission Critical Operations Group Manager
,
Truist
Marcus is a seasoned technology leader with over 25 years of industry experience spanning management, engineering, construction, commissioning, and operations with a focus on data centers and advanced technology sectors.
He is a recognized data center industry Thought Leader with an ardent understanding of the nature of the critical environment and its reliance on the design, construction and commissioning of its technology and facility infrastructure systems and the proper training and readiness of its operations staff to successfully deliver on its fundamental business mission.

Marcus has authored trade articles and served as an event speaker / panelist on design, energy efficiency, sustainability, and operational best practices in the mission critical environment. He is an Uptime Institute Network Member Principal, Contributor to the Data Center Dynamics Management and Operations Channel, and Board Member of the Carolinas Chapter of the 7x24 Exchange, serving as the organization's Thought Leadership Committee Chairman.
Marcus was appointed in 2021 as Chair of the ASHRAE SSPC 90.4 Energy Standard for Data Centers Committee. He is a graduate of Virginia Polytechnic Institute and State University and joined Truist in 2021 as Mission Critical Operations Group Manager.