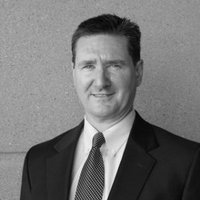 Marshall Sorenson
Vice President of Business Development
,
Shockey Precast, a Metromont Company
Marshall is the VP of Business Development at Shockey Precast, a Metromont Company.
He develops strategies for applications of precast/prestressed concrete building systems in the mission-critical, structured parking, and transit-oriented residential development market segments. He also leads the effort to engage technical staffs in the design-assist effort of very fast-track projects, at the earliest stages of development. Works with end-users and their agents to create unique designs and unusual applications of precast concrete building systems.
Marshall drives Shockey's practice of acting as a specialty precast subcontractor -- and not just the manufacturer of various precast parts and pieces and leads the activities of Shockey's staff in its pursuit of primarily design-build projects in the Mid-Atlantic. He has 31 years experience in the precast/prestressed concrete industry, including responsibilities for nearly every aspect of the "get work" and "do work" functions.