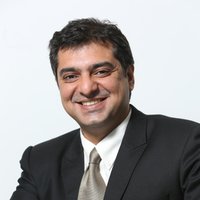 Monish Chhabria
Managing Director
,
TIM Infratech Pvt. Ltd.
In 2011, along with Mr. Sudhir Seth, Monish laid the foundation of TIM Infratech after Avocent's acquisition by Emerson. Monish started his career with President Systems (APW President) in 1998. He was quickly put into strategic roles of introducing new value added technologies to strengthen President System's offerings in the market. He was one of the initial employees in setting up the Technology Products Division in President Systems, which brought Avocent into India. Along with Mr. Sudhir Seth, Monish setup Avocent India in 2004.
He headed the country business for Avocent, setting up 7 offices across India. This resulted in Avocent being the de facto enterprise solution for any data centre expansion in the country. With the acquisition of Avocent by Emerson, Monish along with Mr. Seth setup TIM Infratech in 2011. Leveraging on customer's loyalties built over the years and bringing the best of breed of technologies from across the world, they have put together the strongest value proposition for customers in their market space.
Monish's strength has always been in initiating new business lines and bringing them to a successful mature stages. His ability to understand customer's requirements as well as market conditions has been the foundation pillars of his success.
Monish is based in Bangalore, India.