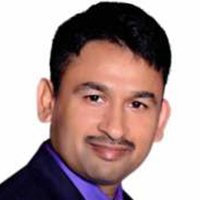 Pritam Goyal
General Manager - Data centre & MTX Infrastructure Planning
,
Vodafone Idea Ltd
Pritam is a certified mission critical facility management professional with 24 year of experience. He has rich and geographically diversified experience in infrastructure construction and operations of data center, switching center and marine cable landing station, retail stores and petrochemical plant facilities spread across pan India. He is proficient in professional and soft skills to incubate and establish the green and brown field projects with optimized TCO to run up to their expected life cycles. He is champion in migration & consolidation of legacy networks. His projects have national and international recognition. Proficient in managing & coaching large span of teams, design consultants, architects, PMC agencies and contractors.
He considers himself an avid techno-commercial negotiator. His curiosity of getting deep knowledge of business drives him to add value in processes and governance to bring efficiencies and creating synergies in the facilities.
During his different assignments he always chooses to lead surgical operations during mission critical exigencies in business. He is certified Project management and data center professional.
He is on an interesting professional journey, in which he is refining his leadership skills every day.