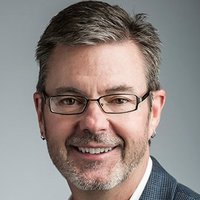 Steve Hammond
Research Advisor III-Computational Science
,
National Renewable Energy Laboratory
Steve Hammond is a senior research advisor in NREL's Mechanical & Thermal Engineering Sciences (MTES) directorate. In this role, Steve is expanding on his expertise in advanced computation capabilities and techniques to help address challenges in optimization and management of complex integrated systems, including the development of cost-effective energy-saving solutions and smart urban systems.
Steve is also working across the directorate to enhance the cybersecurity of energy delivery control systems and is providing modeling and simulation guidance for the new National Alliance for Water Innovation Energy-Water Desalination Hub. 
Steve has been with NREL since 2002. Most recently, he served as the director of the computational science center where he was responsible for developing and leading NREL's laboratory-wide efforts in computational science.
Prior to NREL, Steve managed the Computational Sciences section at the National Center for Atmospheric Research (NCAR). He led staff conducting research and development in areas such as computational fluid dynamics and parallel communications algorithms for parallel architectures. Steve was technical lead on the DOE-funded effort to develop the first massively parallel version of NCAR's community climate model, CCM2, originally developed for vector systems.