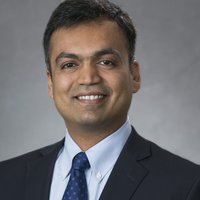 Varoon Raghavan
Co-founder and Chief Operating Officer
,
Princeton Digital Group
PDG is a leading investor, operator and developer of data centres in Asia. Headquartered in Singapore, PDG's investors include Warburg Pincus, one of the world's largest private equity firms, and Ontario Teachers' Pension Plan Board, Canada's largest single-profession pension plan.
Varoon has lived and worked in the US, UK and Asia and has more than 15 years of experience in the internet infrastructure industry. Before founding PDG, he was at Tata Communications, where he held leadership positions in sales and product management, engineering, operations and corporate M&A, delivering value creation in growth, start-up and turnaround situations.