The Australian government had long adopted a cloud-first approach as it seeks to drive greater take up of cloud services by federal agencies, as we reported back in 2015.
At that time, cloud procurement made up a minuscule fraction of total federal government spending on IT, consisting of a mere AU$4.7 million (pdf) from 2010 to 2014 against an annual spending of around AU$6 billion (US$4.2bn) at that time.
The situation is radically different today, and the Australian government is now a significant spender on the public cloud. According to IDC's Worldwide Semiannual Public Cloud Services Spending Guide, the Australian government sector is a significant user of the public cloud and spent almost AU$1 billion (US$702m) on the public cloud in 2018.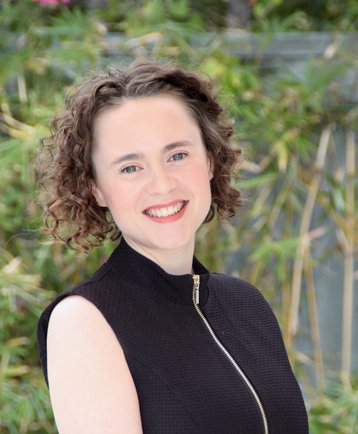 Advancing genomic research
For Dr Denis Bauer of the Australian federal government agency CSIRO (The Commonwealth Scientific and Industrial Research Organisation), the cloud democratizes access to high-quality analysis for researchers. The principal research scientist and group lead works extensively with genomic data to find cures for deadly or complex diseases such as amyotrophic lateral sclerosis or ALS - which recently came to public prominence in the viral ALS ice bucket challenge.
Genomic research is inherently data-intensive, and the demands of genomic research are outpacing traditional big data by so much that it has become "quite a problem to analyze anything" even on high-performance computing systems, she told DCD.
Indeed, the focus of traditional high-performance computing on compute as opposed to the data-centric needs of genomic research meant that using the former for genomic research is akin to trying to fit a round peg into a square hole.
"For the first time, we are actually able to [acquire the] amount of data that is required to understand complex diseases like ALS, or other diseases that have an impact on the healthcare system like diabetes, for example. In order to understand the complex interplay of diseases in that space, we really need to crunch [this] data," Bauer said.
With the cloud, researchers could turn to distributed frameworks such as Hadoop and Spark, using them to quickly and easily implement the requisite infrastructure to run their machine learning code. "Which basically means that there's a standardized paradigm to utilize every CPU on the cluster, without being bounded by [the limitations] of high-performance computers."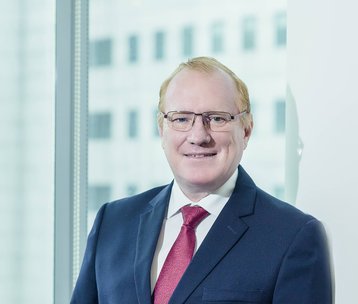 Government cloud users
Not every government agency user of the cloud is as sophisticated as Dr Bauer, however. According to a survey of federal and state government sector decision makers around Australia conducted by Deloitte (and funded by AWS) titled "Harnessing public cloud opportunities in the government sector," the government sector use of the public cloud "tend not to be sophisticated" and revolve around data storage.
Colin Timm, country director of Google Cloud in ANZ offered some strategies to rapidly modernize existing systems and positively impact the delivery of citizen services. API gateways can offer the ability to provide enhanced services without the need to overhaul entire fleets of IT back-end systems, while cloud-powered Chrome digital kiosks can also be deployed in front offices to tap into cloud-based capabilities, he suggests.
One barrier faced by the public sector is the risk averse nature of government workers, says Peter Moore, the regional managing director of Worldwide Public Sector at AWS. He explained: "Culturally, and particularly in government, people don't like taking risk. Risk is often associated with doing something first. If you don't want to do something first, and you don't have clear guidelines to do something, you are unlikely to do something in government."
Lowering the barriers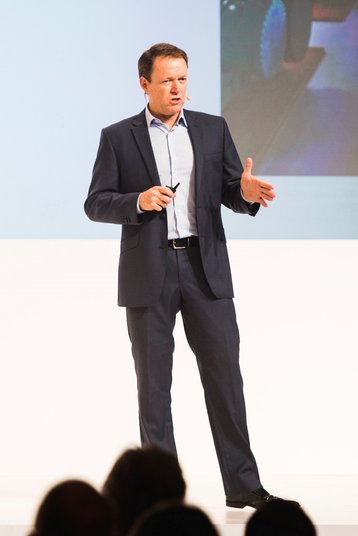 The previous Australian Government Cloud Computing Policy did not offer the requisite guidelines on the "how" of implementing cloud. The new "Secure Cloud Strategy" released by the Australian Federal Government in February 2018, though, attempts to make it easier for agencies to move to the public cloud.
Available publicly here (pdf), the document outlines a cloud adoption strategy and lays out a cloud certification model for accreditation of cloud providers, among others.
Crucially, it called for commercial public cloud providers to be evaluated directly by the Australian Signals Directorate (ASD) - the Australian's version of the US's NSA and UK's GCHQ.
Once cleared, these cloud platforms can then be used freely by government agencies to run associated "Unclassified DLM" or "Protected" workloads with no further approval or evaluation required.
"There was a cloud policy in the Australia government for many years - they were one of the first. The problem was, there was really no guidelines on how you should implement cloud. It was only when the Australia government decided that they needed a classification system to define how you use cloud to store and process data of different classification that people became comfortable," said Moore.
"The difference now, the government is very specific in how to do that. They want to increase the speed of delivering new platform, continuous development, reduced need for maintenance, improved service delivery."
There is no question that security is of utmost importance in the cloud, and the Security Cloud Strategy paper provides useful insights to Australian departments and agencies on cloud approaches, says Timm. He does offer a note of caution on the potential for "over-classification," which he says can complicate the adoption of effective cloud solutions.
"There's a need to balance classification against the user cost: Does it make it overly restrictive for the end users who need to use the data for their day-to-day work? Does it lead to users trying to bypass controls due to poor ease of use? Is it time and compute efficient for such classification?" observed Timm.
The road ahead
For now, cloud platforms such as Microsoft Azure, Microsoft Office 365 and AWS have attained the "Protected" security classification on the short list that allows protected government data to be used in their clouds. Companies like Google Cloud, IBM, and Salesforce are only certified to run 'Unclassified DLM' loads.
While it will probably take a while for government agencies to make their way to the cloud, at least one new development hints that the move to the cloud is accelerating: Just this June, AWS has signed a US$27m cloud deal that will allow all federal, state, territory agencies and departments to purchase cloud services from AWS.
With increased cloud spending, a new cloud adoptions strategy that addresses security considerations head-on, and the start of blanket cloud procurement that makes it easier to consume cloud services, Australian government cloud use can only ramp up further.