Cooling Innovation Day
The Data Center Cooling Channel
Adaptable and robust solutions for data center liquid cooling - embrace the paradigm shift
Technology is everything in the data center industry. It keeps the lights on, uptime consistent and ensures the peak performance of systems. Change also presents integration challenges, and can pose a threat to existing infrastructure if not handled correctly. However, with the right partner and sophisticated cooling technology data centers can seamlessly upgrade their operations. That's where Munters comes in…
During this bespoke innovation day, expert speakers from Munters, alongside industry experts, will explore how we have overshot the tipping point for liquid cooling, and address the challenges, as well as the opportunities, that a change in thermal design presents. By honing in on their technology, Munters will equip data centers with the knowledge of how to evolve their cooling technology to prepare their businesses to support the ever growing demands for higher computational power.
Episodes streaming live on the 2nd May
In partnership with Munters: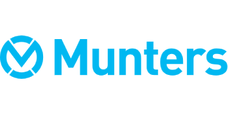 Munters is a global leader in energy-efficient and sustainable air treatment solutions. Using innovative technologies, Munters has been defining the future of air treatment since 1955. Munters currently cools over 1GW of rejected heat from data centers around the globe with a portfolio mix of both direct and indirect energy-efficient cooling solutions. Munters' advanced cooling systems provide data centers the desired cooling results using significantly less energy than standard air conditioning.