Towards Net-Zero
The landmark series on data center sustainability
Where does the data center fit into a zero-carbon future?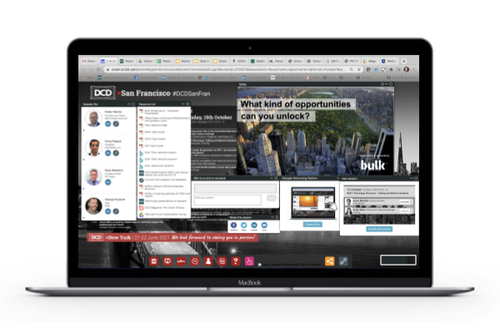 The next decade will challenge the data center industry to find even more innovative ways to reduce its environmental impact as climate change policy takes center stage and drives a new era of carbon conscious behaviour where all buying decisions will be based on sustainability criteria.
This series brings together major data center operators, energy professionals, policy makers and technology innovators to explore the CSR challenges they face, the renewable energy alternatives, sustainable supply chains, carbon accounting and the latest technologies as the industry strives to find its place in a more circular economy. Episodes include:
Optimizing server refresh cycles: The case for circular economy as Moore's Law slows
How do data center operators responsibly navigate through RECS & PPAs
Where does digital infrastructure sit in the net zero investment landscape?
Can cleantech overcome the data center's conservative approach to innovation?
Thought Leaders

Thought Leaders

Knowledge Partners

Industry Partners
As a series subscriber, you will...
Learn

from industry experts across 19 episodes, available to stream live or on-demand

Discover

additional resources, like whitepapers & fact sheets, in our resources hub

Network

with your peers in our exclusive sustainability networking group

Exchange

ideas and knowledge with our virtual roundtables, led by industry experts
"The real cost of mitigating carbon is going to be on a different price level to what it is today, and will be difficult for the industry to come to grips with. What happens in a world where a ton of carbon is $900?"

Industry leader, Nordics

"The GHG protocol says that you can use RECs to eliminate your scope two emissions. This has sent the industry in the wrong direction because everybody thought that would contribute to the build out of renewables, but actually it's just pouring money into something which makes no difference."

Industry leader, Switzerland

"The pressure will only increase. So far, climate mitigation has been a nice to have and not such a painful activity for companies or society in general. But it's changing now because we realize we have to take more difficult measures."

Colo operator, The Netherlands