The Business of Data Centers
A new educational baseline
Digital infrastructure is a trillion dollar industry and data centers are the central cog to a data system that keeps the world turning. So, isn't it about time that we demystify the data center and help more people understand the evolution of one of the most exciting infrastructure industries of the 21st century?
Welcome to The Business of Data Centers, a self-paced, 12 part e-learning course which uses the latest instructional design methodologies to ensure learning outcomes.
Traditional approaches to acquiring industry knowledge and forming viewpoints can take many months if not years.
With this course organizations can:
Increase speed to competence
Shorten onboarding cycles
Improve business development, sales and customer service outcomes
Make conversations with clients and prospects more effective
Kick start a new career.
Who should take this course?
The Business of Data Centers has been specifically designed for non-technical people to understand what is considered by many, a highly technical industry. Here are just some of the stakeholders that could benefit from this course:
Business support staff including: finance, compliance, procurement and HR teams
Sales and Marketing professionals looking to speak the language of their buyers
Consultants and Project Managers that will be working on projects related to data center
Engineers transferring to the sector from other industries
Anyone wanting to gain a better understanding of the data center industry, including students and policy makers
Key Topics
Why do Data Centers Exist?
What is Data?
Information Technology Hardware
How does the Cloud work?
Latency and Edge Computing
Evolution of the Data Center Industry
Types of Data Centers
Data Center Sub-systems
Data Center Energy Efficiency
Energy and Sustainability
Building a Data Center
Data Center Locations and Market Evolution
Supporting Developing Markets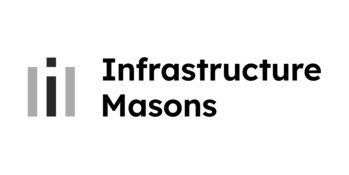 If you live in Latin America, India or Africa and are already working in the data center industry or are interested in a new career, scholarships for the Business of Data Centers are available through our partnership with the Infrastructure Masons.
In order to apply you must become a member of the IMasons which has an annual registration fee of US$99 and is free for students, military veterans and employees of non-profit organisations.
If your scholarship application is successful you will receive fully funded access to the Business of Data Centers online certificate track.
For further information click here
This looks great for someone new in the industry. And I have new team members joining regularly who are currently learning "on the fly". This could really help us move faster.

Chriss Fortier Rolfe // Director North America Marketing, Schneider Electric Secure Power

Well done DCD for putting this together! You've identified a huge gap in the whole industry's education framework. This type of foundational learning product could help fill it.

Ian Bitterlin // Independent Consultant & Master Instructor, DCD>Academy

We've been talking as an industry about the skills shortage and how to engage the next generation of workers in the mission critical space for years. I think the Business of Data Centers is a great tool to address the problem.

Lee Kirby // Chairman & Co-Founder of Salute Mission Critical
Wow!!! I was not expecting this course to contain so much information on data centers. I am thoroughly impressed with all the subject matter it contained, great job DCD!!!! Seriously, this is a fantastic "cradle to grave" overview of everything that involves data centers, from operations, market analysis, growth, construction, sustainability... the list goes on and on!! I did not realize how many topics would be covered and how much I didn't know about this fantastic and rapidly growing industry!

Randall Niznick // Senior Director Operations, JLL
More learning and development with the DCD>Academy