Immersion Cooling Bundle
Stay up-to-date with data center cooling's hottest trend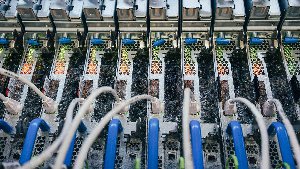 Data centers are under increasing pressure to meet growing demand on their services with more sustainable solutions. Since the best way to improve a facility's overall energy efficiency is to make its cooling methods more effective, many are making the transition from air to liquid cooling - with the immersion cooling market expected to expand at a compounded annual growth rate (CAGR) of 22.6% from 2022 to 2030.
To help the market stay up-to-date on this trend, we've packaged two interactive micro-learning modules that take you through both building & deploying single-phase and two-phase immersion cooling.
The aim of these courses is to use real-world case studies to introduce you to the world of immersion cooling and give you a developed understanding of the latest innovations taking the data center industry by storm.
---
Micro-Learning
Working in a fast-paced sector, it is essential that data center professionals ensure they keep up-to-date with advancements in technology and evolving best practice. That is why we've developed a library of micro-learning courses, all 1 or 2 hours long, that cover the latest trends and innovations taking the market by storm.
Utilizing real-world case studies and the work of subject-matter experts, these interactive courses are designed to keep knowledge fresh, as we add more modules to the library to ensure learning is current and stands up in an industry that changes from one day to the next.
Learn more about DCPro credentials