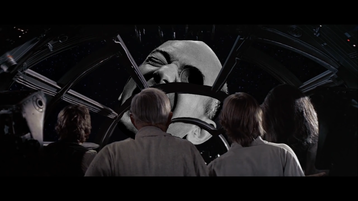 AWS CEO Andy Jassy told employees at a company meeting on November 14 that the company had filed paperwork with the US Court of Federal Claims the week before, The meeting, reported by Federal Times and later confirmed by Amazon, saw Jassy tell staff that Amazon was going to "push the government to shine a light on what really happened."
He added: "I think when you have a sitting president who's willing to publicly show his disdain for a company and the leader of a company, it's very difficult for government agencies including the DoD to make an objective decision without fear of reprisal.
"We feel pretty strongly that it wasn't adjudicated fairly. I think that if you do any thorough, apples-to-apples, objective comparison of AWS versus Microsoft you don't come out deciding that they're comparable platforms. Most of our customers will tell us that we're about 24 months ahead of Microsoft in functionality and maturity."
Up until Microsoft won the contract in late October, Amazon was widely seen as the frontrunner for JEDI. At the time of the initial RFI, it was the only cloud provider able to meet all the necessary requirements to bid for the contract.
Competitor Oracle alleged foul play, launching a series of legal challenges - that were all ultimately dismissed, but slowed the process - and a highly successful lobbying campaign. The company pushed money into think-tanks that disputed the need for a single-award contract, and created a document alleging Amazon influenced JEDI's requirements. That document ended up on President Trump's desk.
The President was already known to be negatively inclined towards Amazon CEO Jeff Bezos, due to his ownership of The Washington Post, andseveral rumors circulated throughout the year that Trump would intervene to stop AWS winning JEDI.
In the book Holding The Line: Inside Trump's Pentagon with Secretary Mattis, author Guy Snodgrass claimed that Trump called Mattis in the summer of 2018 and directed him to "screw Amazon" out of a chance to bid on JEDI.
In July 2019, President Trump publicly called for an investigation into potential Amazon corruption - at a point when legal challenges by Oracle and IBM had already been dismissed after several investigations.
"I'm getting tremendous complaints about the contract with the Pentagon and with Amazon," Trump told reporters at the time.
"They're saying it wasn't competitively bid... Some of the greatest companies in the world are complaining about it, having to do with Amazon and the Department of Defense, and I will be asking them to look at it very closely to see what's going on."
Soon after, Trump-appointed Defense Secretary Mark Esper - who at that point had been at his job for 11 days - said he would be investigating JEDI. "No decision will be made on the program until he has completed his examination," a spokesperson said.
Months later, Esper suddenly remembered that his son works at IBM. "Although not legally required to, he has removed himself from participating in any decision-making following the information meetings, due to his adult son's employment with one of the original contract applicants," the DoD said at the time.
The DoD said that the investigation would continue under Deputy Secretary David Norquist. It is not clear if the investigation is officially over, although three days into Norquist's investigation the contract was awarded to Microsoft.