Digital Realty has begun construction of its first facility in Seoul, South Korea.
Digital Seoul 1 (ICN10) will be a 22,000 sq ft (2,000 sq m) site within the Sangam Digital Media City in northwest Seoul.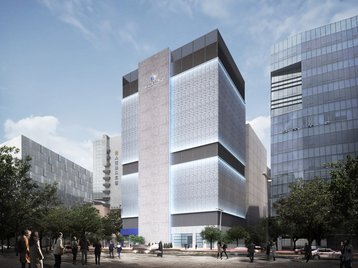 Korean Realty
Sangam Digital Media City is an urban planning zone focused on technology and media companies.
The 12MW ICN10 will span 162,000 sq ft (15,000 sq m) across twelve floors and will be online late 2021.
Digital Realty CEO William Stein said: "Our investment in South Korea is an important milestone on our global platform roadmap, adding coverage, capacity, and connectivity capabilities to enable our customers' digital transformation strategies while demonstrating our commitment to supporting customers' future growth on PlatformDIGITAL.
"The current pandemic has accelerated the pace of digital transformation and adoption of cloud services across the world. Customers in the Asia Pacific region are set to gain from our new ICN10 facility, as they ramp up their own digitalization efforts."
Jay Weon Khym, country manager, Digital Realty Korea, added: "We are eager to welcome customers to ICN10. There is a significant opportunity for us to provide a trusted foundation for the nation's technology roadmap.
"Upon completion, the multi-story facility will not only support domestic business growth but also broaden opportunities for more international companies to expand their core digital assets into the South Korean market with a truly-carrier neutral platform."