Equinix has inaugurated a new hyperscale data center in São Paulo, Brazil.
Located in Santana de Parnaíba next to the company's SP3 IBX data center, the new SP5x facility has a capacity of approximately 5MW in its first phase.
The data center is expected to provide a total capacity of 14.4MW when all phases are completed. The company said it expects to invest a total of $116.4 million in the facility.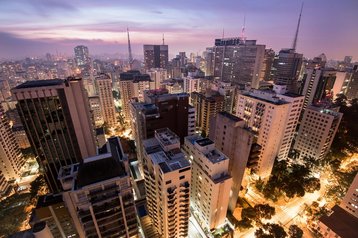 "With Equinix's first xScale deployment in the Americas, our focus remains on the customer. This facility is designed to meet the differentiated requirements of our hyperscale customers in a highly competitive marketplace," said Eduardo Carvalho, president of Equinix Brasil. "SP5x is strategically located within our São Paulo campus, connected to the rich digital and business ecosystems within our four existing Equinix IBX data centers, providing SP5x customers with proximity and access to the world's best digital business platform."
Equinix partnered with Singapore's sovereign wealth fund, GIC in 2019 to develop hyperscale data centers under the xScale moniker. The two companies announced plans for additional facilities, including in Brazil, in March of this year.
Ambitions for the xScale platform have since been expanded further, and will have 32 facilities globally and more than 600MW of power capacity when fully built out.
SP5x is the first xScale facility in the Americas. Two more hyperscale facilities are planned in Latin America; another in São Paulo and one in Mexico City, Mexico. None are currently planned in the US or Canada, but the three more are due at currently unannounced locations.
Equinix currently has 10 IBX facilities in Latin America; two in Rio de Janeiro and four in São Paulo, Brazil; two in Mexico City and one in Monterrey, Mexico; and one in Bogota, Colombia.
A version of this story appeared on our Brazilian edition.