Singapore investment firm Mapletree Investment has acquired a 4,000 sq m (43,000 sq ft) industrial site in Hong Kong and plans to develop its first data center there.
The company paid HK$813 million (US$104 million) for the site in Fanling Sheung Shui Town in New Territories, and plans to develop a 50MW data center on the land. The new facility will have a maximum gross floor area of 20,140 sq m (216,000 sq ft) and is projected for completion in 2023.
Register now for DCD's upcoming Virtual Asia-Pacific Conference
Mapletree moves into Hong Kong data center space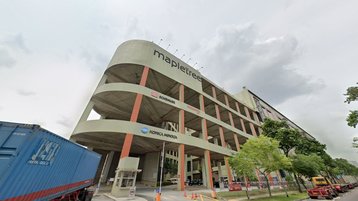 "We are excited about winning this development land parcel. Long-term macro drivers such as growing cloud computing, e-commerce as well as the impending 5G network, are expected to drive demand for data centers," said Wong Mun Hoong Mapletree's Regional CEO for Australia & North Asia.
"Hong Kong SAR stands out as an attractive location for data centers with its advanced telecommunications infrastructure, reliable power supply at reasonable cost, limited climate risks as well as strong demand from local corporations for cloud services."
Mapletree says planned development will offer strong network connectivity to major cities in Mainland China including Chinese cloud firms based in Shenzen due to its proximity to Luohu. The site is also near the two interconnection points, Man Kam To and Lok Ma Chau.
Last year Mapletree Industrial Trust Management bought out Mapletree Investment's share in a joint venture known as Mapletree Redwood Data Centre Trust (MRDCT).