Riot Blockchain has begun construction work on a new cryptomine data center in Texas.
First announced in April 2022, the company announced this week that it has officially broken ground on a 1GW expansion project in Corsicana, Navarro County.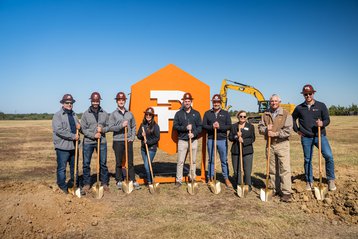 The first phase of the 265-acre Corsicana site will consist of 400MW via four 100 MW buildings, with self-mining and data center hosting operations expected to commence by the fourth quarter of 2023.
"This groundbreaking marks a significant step forward in demonstrating Riot's ongoing commitment to positively impacting the rural communities that we operate in," said Chad Harris, Executive Vice President, Chief Commercial Officer of Riot. "The development of the Corsicana Facility builds on the success of our 700-megawatt Rockdale Facility and when complete, will bring Riot's market-leading position to a total of 1.7 GW of developed capacity. We look forward to strengthening existing relationships and building new, collaborative partnerships as we embark on constructing this new development."
The company currently operates one Whinstone cryptomining facility in Rockdale, Texas The Whinstone site currently offers 400MW, but is undergoing an expansion to 700MW that includes four new buildings totaling approximately 240,000 sq ft (22,300 sqm).
The site will utilize immersion cooling technology similar to what is already in place at Riot's Rockdale facility. The company anticipates that half of the initial total of 400MW will be dedicated to the Riot's self-mining business.
The Corsicana Facility's total capacity of 1 GW has been approved by the Electric Reliability Council of Texas (ERCOT), with Riot saying this is the first 1 GW load ever approved by ERCOT, to the company's knowledge.
"This groundbreaking marks the next era of industrial development in Corsicana and Navarro County that promises to create new economic opportunity and improve the quality of life for the region," said John Boswell Director of Economic Development for Corsicana and Navarro County. "The positive impact created by this project will be felt by our community for some time."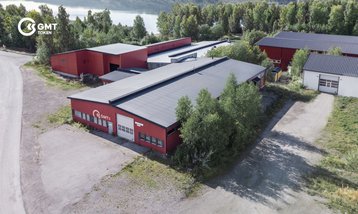 In other crypto news:
- Pow.re has begun construction of two new data centers in the Asunción region of Paraguay. The first site is expected to be operational in Q4 2022 and the second should be completed by Q1 2023. Powered by hydroelectric energy, the two sites will have a combined capacity of 12MW.
"We are very excited to have broken ground on our two first data centers in Paraguay and are on track to start our digital mining operations in the country later this quarter," said Mike Blais-Cohen, co-founder and CEO of Pow.re. "Executing on our LATAM expansion will help diversify the provenance of our hashing power and increase our uptime, a key metric in our global business strategy. Paraguay has been a welcoming jurisdiction for our activities with competitive infrastructure costs, abundant hydroelectric power, a skilled workforce, and tremendous potential for growth."
Founded in 2019, Pow.re aims to deploy cryptomining hardware at renewable energy sites. It has a 7.75 MW site in partnership with BlocLab located in Wabush in the Labrador region of Canada, and another deployment at a wind farm in Cap-Chat, Quebec.
- GMT Token has launched a new 20MW cryptomine data center outside Oslo, Norway. The site is equipped with 2,950 new Antminer S19 miners.
- Aspen Creek Digital Corporation has raised $8 Million in Series A funding. The was round led by investors Galaxy Digital and Polychain Capital, with Jamie Lee of Tamarack Global, Alex Robertson of Tiger Management, CMT Digital, Luxor Technologies, Mana Ventures, Gaingels, and Copper River Energy Partners also participating.
"ACDC was founded to create a sustainable source of renewable energy to power our operations and put new renewable energy on the grid. This funding will support our 3GW+ pipeline of wind, solar, and battery generation by 2025 and support innovative solutions to build the world's leading fleet of renewably powered data centers," said Alexandra DaCosta, CEO of ACDC.
ACDC operates a 6MW facility co-located behind-the-meter with a 10MW solar farm, which has commenced operations in west Colorado. A 30MW facility co-located behind-the-meter with an 87MW solar farm and a 150MW cryptomine co-located behind-the-meter with a 200MW solar farm are both in development in Texas.
- Digital mining firm Merkle Standard launched a new cryptomine data center in Spartanburg County, South Carolina. The 150,000 sq ft site currently offers up to 40MW of capacity, with another 40MW available. The company also operates a 350,000 sq ft, 100MW site in Washington that is expandable to 225MW.
- About Bit is looking to develop a cryptomine site in Sullivan County, Indiana. The facility will be located adjacent to the 1,000MW generating station in Merom in partnership with Win Energy and Hoosier Energy.