Schneider Electric, the giant French industrial conglomerate, has seen the way it operates turned inside out over the past year due to the Covid-19 pandemic. But according to Zach Nimboorkar, senior vice president of global IT infrastructure and operations at the €27 billion ($32.7 billion)-revenue company, some of the IT infrastructure investments made before the pandemic struck enabled Schneider to support staff.
As a result, while IT staff certainly had a frantic few months supporting a sudden shift from office to home-working, the basic infrastructure was already in place, and largely just needed to be ramped up, Nimboorka told DCD's recent Datacenter-as-a-Service event.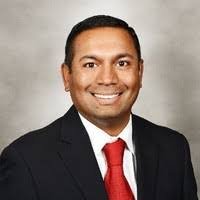 "Pre-Covid, we had a cloud-first strategy. We were already on a cloud-first strategy with our VPN gateways being in the cloud, not necessarily in our data centers. And that enabled us when our 135,000 connected employees were forced into lockdown mode. At that point [proior to lockdown] we had 30,000 concurrent VPN sessions because people were still in the office.
"As the lockdown was happening, we had to quickly ramp up to 120,000 employees [working from home via a VPN] between February and March of last year. We wouldn't have been able to achieve that growth if we didn't have our VPN gateways in Amazon Web Services (AWS) to scale up quickly and get our employees connected.
"So what did that do for other connectivity models that we have in place? We had cloud proxies, where we were able to leverage a split tunnel on our VPN concentrator to route Microsoft traffic directly from an end-user home device to Microsoft, as opposed to bringing in that through a central point. But it's a data center or a colo – this is nothing new; it's not a new concept.
"But imagine you were stuck in a situation like [this]. If we didn't have all of these 'plays' that we'd made prior to COVID, we wouldn't have been successful in connecting our employees to the resources that they needed to connect to," said Nimboorkar.
Schneider, he added, is used to helping manage clients' data centers and cloud environment challenges. Now, though, it had to do something similar for itself.
"There's a lot of conversation about edge devices and things like that. We manage data centers, we manage colos, we manage cloud environments. Well, all of a sudden, we had 135,000 employees that are connected, who are almost [each] a remote site. So we had to treat them just like we would any of our field locations, and provide them the connectivity that they need to access the resources they need.
"So the cloud proxies helped us tremendously to route the traffic directly over their Internet link to where they need to go, such as their SaaS applications, and then also the VPN concentrators."
In the future, believes Nimboorkar, regardless of the kind of IT infrastructure an organization has, it will need to be architected to ensure that it can handle – or, at least, withstand – a Covid-like situation.
"A digital-first and cloud-first strategy could mean many different things to many companies. It's not one size fits all. But there are things that you could do now to get to a point where, when a Covid-like situation pops up, you're able to easily connect people where they need to connect to."
Nimboorkar also believes that the traditional hub-and-spoke model of the data center industry, and of enterprises' own data center investments, could be about to break down as a result of the atomization of the workplace.
The advent of software-defined networking (SD-WAN) is arguably the biggest innovation in the industry since the introduction of multi-protocol layer switching (MPLS). This, said Nimboorkar, "has enabled us, in many ways, to have many hubs, many spokes – not [just] the hub and spoke model."
Further reading
Edge computing innovation for the IoT announced at DatacenterDynamics Europe 

George Rockett, CEO of DCD sat down with Scott Neal, Global Product Director, Prefabricated Modules at Schneider Electric, to talk about all things prefabrication. Here are the highlights.