LATAM digital infrastructure firm Cirion Technologies has broken ground on a data center in Peru.
The Stonepeak-backed company this week announced that construction has started on a 12,000 sqm (129,165 sq ft), 20MW data center in the industrial district of Macropolis in Lurín, Lima Province.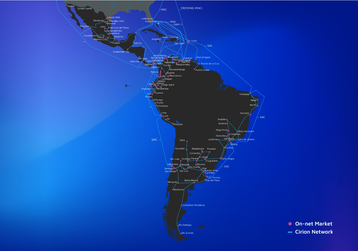 The Lurín data center is expected to open in Q1 2025, and will be directly connected through redundant fiber to Cirion's existing data center in Lima 35 kilometers away.
"The development of this new data center is another important step in our journey to grow our platform of low-latency, interconnected data centers and establish a thriving digital ecosystem across Latin America," said Facundo Castro, CEO for Cirion Technologies.
"In a world where data-driven and multi-cloud technology is advancing the way we work and live, and data is the pillar for groundbreaking business decisions, it's important for data to be properly stored, processed, assured, and analyzed. The surging popularity of IoT, 5G, AI, networks, and streaming content has fueled an unrelenting demand for capacity, and data centers are critical to keeping these services running."
Cirion was formed last year out of investment firm Stonepeak's acquisition of Lumen Technologies' Latin American operations.
The company operates more than 17 data centers across Latin America – in Mexico, Brazil, Argentina, Peru, Ecuador, Venezuela, Colombia, and Chile – with a capacity of around 40MW, as well as a number of land stations and thousands of kilometers of fiber.
Earlier this year Cirion said it was planning three new data centers across Latin America. As well as the new Peruvian facility, data centers are planned in the Quilicura region of Santiago, Chile, and in Cotia, São Paulo in Brazil.
Stonepeak closed the $2.7 billion acquisition of the former Lumen business in August 2022. The investment firm's other digital infrastructure companies include Digital Edge in APAC as well as Cologix and a stake in CoreSite in the US, as well as a number of fiber and tower firms.
More in Construction & Site Selection