Stream Data Centers has been granted zoning approval for a planned data center campus in the Elk Grove area of Chicago, Illinois.
First reported by the Journal & Topics, Elk Grove Village plan commissioners unanimously recommended approval for the proposals at a council meeting last week.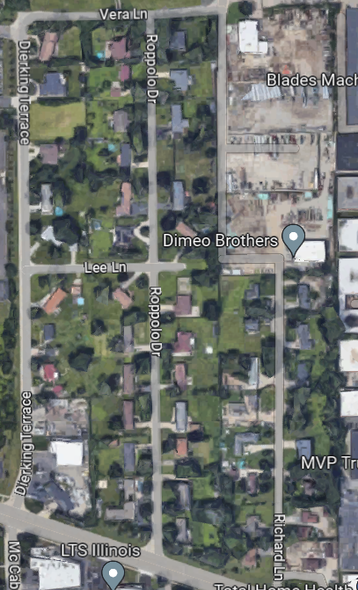 The company is aiming to demolish around 55 Elk Grove residential properties to develop a three-building data center campus with an on-site substation. The three buildings will total more than 2 million sq ft.
While Stream Data Centers is separately requesting annexation and re-subdivision of houses along Roppolo Drive, Richard Lane, Landmeier Road, and Dierking Terrace, this application is focused on rezoning from unincorporated residential to I-1 industrial with several variances.
Construction could begin by late 2025 or early 2026 and could take as long as 10 years to build out, according to the county's Plan Chairman John Glass.
Annexation is reportedly being delayed over questions around firefighting and funding the local fire services.
Stream currently owns two data centers in the Elk Grove area of Chicago. Chicago I, located at 2080 Lunt Avenue, is a 126,689 sq ft data center offering 15MW, which Stream acquired in December 2017. After reconstruction, the facility was fully leased to a 'major cloud customer' in 2020.
Chicago II, located on a 10-acre site at 1925 Busse Road, offers 32MW across 226,000 sq ft. Both existing facilities are located around a mile south of the new proposed development.
Elk Grove is a major data center market within the Chicago area. The likes of Prime, T5, EdgeConneX, Skybox, CloudHQ, Microsoft, Stream, Digital Realty, and others all have a presence in and around Elk Grove. Aligned is also looking to develop in the area.
More in Construction & Site Selection