A data center previously inhabited by T-Mobile is available for sale or lease in Baltimore, Maryland.
Available via Five 9s Digital, the data center spans 15,040 sq ft (1,397 sqm) on a 2.6-acre land parcel located at 7267 Park Circle Drive in Hanover, Howard County. A listing price wasn't included.
Located around two miles from the Baltimore/Washington Airport, the site has 11 fiber providers on-site or in immediate proximity.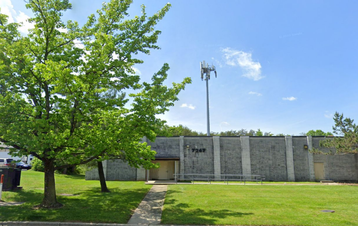 The site also features two 750 kVA Caterpillar generators, Liebert CRAC cooling, 24x7 monitored security, VESDA pre-action fire suppression, and expandable power. The lease or sale of the data center also includes the active cell tower located on-site.
Sprint was previously a long-term occupant of the data center until the site was taken by T-Mobile during the companies' 2020 merger.
T-Mobile is set to leave the data center at the end of the year, as the Sprint acquisition has led to the company having multiple data centers in the same area.
The Sprint merger was valued at $26bn when conducted and saw T-Mobile gain all of Sprint's assets. Earlier this month, a class action suit was filed attempting to overturn the merger, three years after the fact.
The basis for the suit is that AT&T and Verizon subscribers have had to pay billions of dollars extra for wireless services after the merger killed competition. US District Judge Thomas Durkin has ruled that the plaintiff "plausibly" argued their case. The case will be dealt with in a Chicago court.
T-Mobile sold over 40 of its Switch sites to Cogent Communications in 2022 as part of the company's sale of its wireless business. Cogent aims to upgrade and repurpose these for retail colocation.