TikTok's CEO Kevin Mayer has quit his role after the US government gave the video-sharing app an ultimatum to either cease its US operations or sell up.
The Trump administration has claimed the Chinese-owned app is a threat to national security, and given businesses until September 20 to stop working with TikTok unless it's US arm is sold, preferably to an American company. TikTok is suing the US government to block President Trump's executive orders to make it sell up.
The government has been planning to ban TikTok outright for some time, back in July, Secretary of State Mike Pompeo told Fox News the government was considering kicking them out.
Not what I signed up for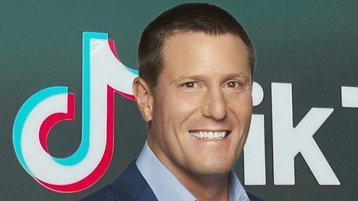 According to CNN, a memo written by Mayer was sent to employees detailing why he was stepping down, it was obtained by CNN journalists.
It cited the heightening political tensions with TikTok and read: "In recent weeks, as the political environment has sharply changed, I have done significant reflection on what the corporate structural changes will require, and what it means for the global role I signed up for."
ByteDance, TikTok's Chinese owner, hired the former Disney executive as CEO of TikTok, and COO of ByteDance, back in May.
He added: "Against this backdrop, and as we expect to reach a resolution very soon, it is with a heavy heart that I wanted to let you all know that I have decided to leave the company."
TikTok said in a statement: "We appreciate that the political dynamics of the last few months have significantly changed what the scope of Kevin's role would be going forward, and fully respect his decision."
In its lawsuit against the Trump administration, Tiktok argues that the move to ban it was political in nature, and ignores the "great lengths that TikTok has gone to in order to demonstrate our commitment to serving the US market."
Microsoft and Oracle are both in bids to now buy TikTok's US division and other parts of the company.
The TikTok drama is due to its links with China. The US government argues that any company in China has to, by law, work with authorities. This could mean US citizen data could be harvested by a foreign government.
The video-sharing app has been hit by other allegations as well, such as the Federal Trade Commission (FTC) grilling TikTok over how protected children (under-13s) are on its platform and as to how much control its owner, ByteDance, has over it. Ultimately, this led to a fine of around $6m by the FTC.
Big companies have been wary of the company, in July, Amazon asked its employees to delete TikTok from their phones citing security risks, Amazon soon backtracked. And, in December, the DoD told its personnel to delete the app from Government-issued phones.