The University of Minnesota (UoM) Board of Regents has approved the sale of land to Meta for $39.7 million.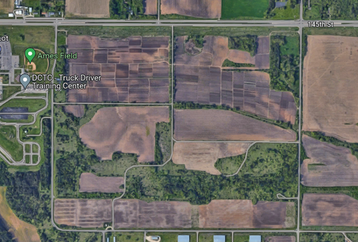 The plot of land covers 280 acres of UMore Park and has been sold to Jimnist LLC, a Meta subsidiary, for a data center.
The UMore Park land is located in Rosemount and is bordered by Count Road 43.
Meta confirmed it was behind the Jimnist application last week, in a filing with the Minnesota Public Utilities Commission for a $700 million data center development.
Approval for the sale went through on September 7, and it is expected to close by the end of January 2024. Co-vice chair of the Board of Regents, Douglas Huebsch, said at the meeting: "It's great for the university, it's great for the state of Minnesota and it's not often we get a $700 million investment from a company like Meta."
Meta will use the data center campus, planned to comprise five single-story buildings, to store computing and networking equipment "for the purpose of collecting, storing, processing, distributing, or allowing access to large amounts of data," as stated in the filing.
Once work begins, the data center is expected to bring around 1,000 construction jobs to the region, and more than 50 permanent jobs at the point of operations.
According to Leslie Krueger, assistant vice president for planning, space, and real estate at the University, the money earned from the sale will go to the UMore Park Legacy Fund which dedicates its money towards special education and outreach projects.
UMore Park spans around 7,100 acres in total and currently has hundreds of townhouses under construction, as well as a mining operation.
Hints for the Meta development were first revealed in November 2022, when Xcel Energy stated that it was working with an anonymous Fortune 100 company for an enterprise data center with a predicted initial load of 10MW, expanding to 75MW by the end of the first decade in service.