Cloud computing company Vultr has expanded its capacity in Sao Paulo, Brazil, by 200 percent, continuing its plans to develop its footprint in Latin America.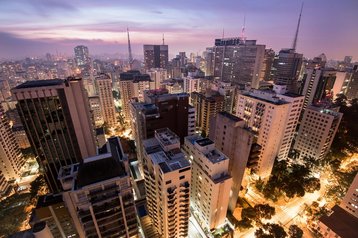 The Sao Paulo cloud region was first launched in 2021, at the time being Vultr's 20th global region. Vultr leases space in colocation facilities for its cloud offerings, so the capacity expansion does not require the company to develop a new facility.
In addition to the capacity expansion, the company is also launching a "Cloud Alliance and VIP Startup Program" to help customers develop their startup businesses. The cloud alliance assists with moving legacy IT to the cloud, while the VIP program gives up to $100,000 in free credit for customers to start their cloud migration. According to Startup Genome, Sao Paulo has the world's 28th-largest startup economy, currently valued at $108 billion.
Vultr is a privately held cloud computing company that has over 30 cloud regions globally, recently having launched a region in Santiago, Chile, in January of this year. Throughout 2022, the company launched regions in Warsaw, Poland; Madrid, Spain; Melbourne, Australia; Honolulu, Hawaii; Bangalore, Delhi NCR, and Mumbai, India; and Johannesburg, South Africa.
Sao Paulo is home to several data center providers. Amazon Web Services has five data centers in the city while companies including Ascenty, Equinix, Odata, and Scala Data Centers have colocation facilities, and CloudHQ is currently constructing a 228MW data center campus.
In July of this year, Microsoft announced plans for new data centers in Brazil in the cities of Sumaré and Hortolândia.