As an intelligent building infrastructure solutions manufacturer and supplier, Panduit works with industry leaders and customers to develop and introduce innovative solutions to organizations' problems.
What are the cabling options telecom carriers can choose from when it comes to 5G networks?
There are two prime factors to delivering 5G to buildings. One is that 5G is power hungry, and the other is that a building's construction can reduce signal penetration into and around the interior and requires DAS to support the network. Therefore, building operators need to change their thinking on structured cabling to support the latest 5G technology.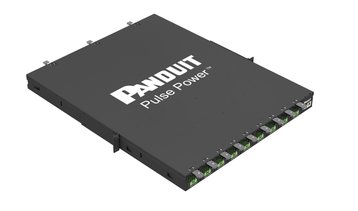 Increasing in-building deployment of 5G requires the capability to support many internal wireless devices and connected equipment in a seamless and simple to install and maintain structured architecture.
To maximize data reach, most, if not all, 5G radios today take single mode fiber which maximizes bandwidth and data reach.
Therefore, building operators today are running single mode fiber in their buildings. The challenge is how to power those radios. Traditionally building operators have the option of using local power or using Class 2 power which is limited in the amount of power and distance reached per pair of copper.
Today, fault managed power systems such as Panduit's Pulse Power, offer an alternative method of power to these essential communications devices.
This new category of power source equipment allows the operator to introduce a new level of benefits to the intelligent cabling infrastructure that will support 5G deployment, including converting standard AC to higher voltage DC power which is transformed into a pulse current across the network.
Delivered over standard multiconductor cable, each pulse provides safe end-to-end power delivery up to 2km, with end point waveform conversion to 48Vdc to power multiple devices.
A massive benefit of pulse power technology is that any break or shorting of the cable is automatically detected and due to its pulse waveform, the system shuts down power within milliseconds to eliminate electrocution risk. As a centralized technology, it allows for effective battery backup, to ensure networked IoT devices have hierarchical sequenced shutdown in case of power outages.
What will be the impact of 5G on fiber optic cabling?
Innovation has the habit of making predictions irrelevant. 5G will expand the connectivity capability of every application that uses it to transmit and receive data.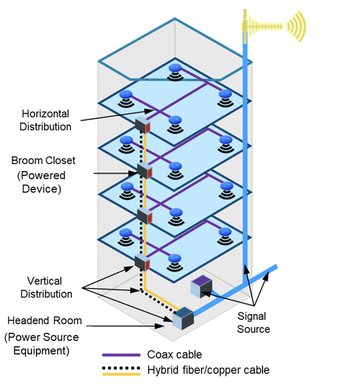 Therefore, 5G will expand the use of fiber optic cabling. Moreover, pulse power technology allows for cheaper cabling, such as Panduit's small diameter 18AWG single pair copper cable to be utilized in the 5G network providing power requirements similar to the less flexible hybrid fiber optic solutions.
Fiber optics is a well understood technology platform, therefore it is expected to be a consideration in increasing numbers of intelligent infrastructure plans. Likewise, Pulse Power's capability to deliver fault managed power to the devices, is and will be an alternative solution to the AC hybrid fiber solution.
Applications, such as tunnels and underground facilities need safe electrical power and Pulse Power delivers this. We expect the expansion of 5G will open up the marketplace as new solutions come to market.
Fault managed power is an important enabler for 5G, PoE and smart buildings. We can now have a Pulse Power backbone in a building to power all the PoE switches, that provide power and Ethernet connectivity for end devices.
Will 5G affect structured cabling in the data center?
For data centers to continue to drive down costs and find efficiencies to reduce their CO2 emissions and improve their sustainability, increased data capture is essential and 5G is an important technology in continuous remote data collection.
Gartner predicts that by 2028 there will be over four billion connected IoT devices in commercial buildings, including data centers, with 5G at the forefront of data capture.
Technologies that create efficient platforms for 5G in data centers, like Pulse Power, and add capabilities to the intelligent infrastructure, increase the underlying benefits to the operators and its customers by delivering power and data efficiently, safely, and securely.
More from Panduit
Robust, flexible, integrated and sustainable – the fiber infrastructure needed to support today's data center demands

Multi-tenant data centers need physical infrastructure that connects every area equally well. Panduit's latest Solution Guide shows you how

Physical infrastructure can maximize value in both hosted and on-premises it environments