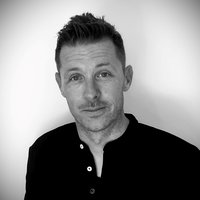 Adam Davis
Director
,
TPL Connect

As Owner and Managing Director of TPL Connect and Managing Director of edgeDC, Adam and his team work with carriers,  government; operators and consulting firms to scope, design, tender, and project manage digital infrastructure projects that solve today's problems, and prevent future ones.
With qualifications in Telecommunications Engineering, Project Management and Business, and with over 20 years' experience in the IT and Telecommunications market sector, Adam has seen the good, the bad and the ugly of large IT infrastructure projects - and commits to delivering the great.
His business, TPL Connect is an awarded specialist firm with successful national and international projects across their expertise in wired and wireless technologies; Smart Cities and Internet of Things (IoT); telecommunications; industrial networks; data centres; health and aged care; and environment and space management, and his involvement with allows him to pursue his passion for digital strategy.
It's no accident that Adam is also a proud resident of the Sunshine Coast. Not only is the region known for its great surf  (a favourite pass time of Adam's)  it is also recognised and awarded as a world-leading 'smart region' – the perfect home base for someone with Adam's expertise and enthusiasm for delivering digital innovation and his clients project vision, not a compromised one.