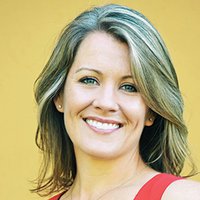 Amanda Abell
Senior Director, Sustainability
,
Vantage Data Centers
Serving as Senior Director for Sustainability, Amanda Abell leads, defines and implements strategies to support Vantage's global environmental stewardship and sustainability initiatives. She is an accomplished sustainability professional with more than 15 years of experience in planning and program implementation.
Prior to joining Vantage, Amanda led the design, development, and implementation of sustainability projects and programs for the largest airport in North America with over 53 square miles of land, 5.5 million sq. ft. of facility space, 35,000 employees, and over 64 million passengers per year.
Amanda holds a Bachelor's Degree in Environmental Health from Colorado State University and a Masters in Environmental Policy and Management from the University of Denver.