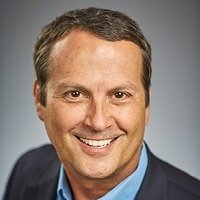 Jerry Hoffman
President
,
LiiON
Jerry Hoffman is the President of LiiON, LLC, a leading provider of lithium-based backup battery systems for standby power including large data center applications.
Prior to joining LiiON, Jerry was a co-founder and President of NorthStar Battery Company.  NorthStar was a start-up company  in 2000 that quickly grew into a leading designer and manufacturer of premium lead-acid AGM batteries for the telecommunication, UPS and specialty automotive markets. NorthStar's battery products are currently operating in over 130 countries around the world.
Jerry also previously served as the Director of Global Accounts at the Hawker Battery Group.  Based in London, he directed and coordinated key OEM global sales programs being served by various Hawker operating units across all continents.  He has lived in Germany, England, and India, and he has spent considerable time in all other major global markets.