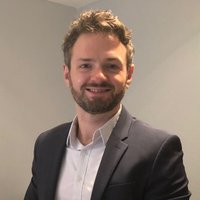 Justin Jurek
Western Regional Manager
,
Power Solutions, a Division of Langley Holdings plc
Justin Jurek is responsible for developing and supporting power protection projects for Piller Power Systems in the mission critical marketplace and to be the field-based sales point of contact.  He provides both sales and application support in the use and implementation of Piller and Active Power battery-free UPS.
Justin has ten years of professional experience in engineering and business development.  During his time with Piller AP, he has interacted with a broad spectrum of professionals including datacenter, healthcare, and industrial end users, electrical design engineers, and property developers.  His background in UPS systems includes rotary and static UPS, various forms of energy storage including batteries and flywheels, LV and MV distribution, and mission critical microgrid system solutions. Justin holds a bachelor's degree in electrical engineering from the State University of New York, at Buffalo (SUNY).