Lucas Beran
Principal Analyst

,

Omdia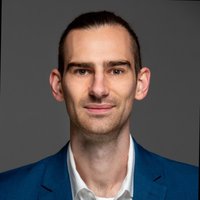 Lucas Beran is the lead analyst on uninterruptible power supplies (UPS) in data centers and industrial applications, UPS maintenance, energy storage, and prefabricated modular data centers. In his capacity, he advises clients on the current state of markets, product development strategies, marketing initiatives, and acquisitions.
Prior to Omdia, Lucas worked in IT Operations at the Danish Institute for Study Abroad (DIS) in Copenhagen, Denmark. Lucas managed and implemented the deployment of new Wi-Fi access points to improve Wi-Fi quality across 14 buildings and student residences, performing Wi-Fi quality testing while also rendering IT support to the staff, faculty, and students of both the Copenhagen office as well as its remote, off-site North America location. Lucas also managed the deployment of VMware Horizon for staff and student applications.
Lucas has been quoted in trade journals such as Data Center Knowledge, and in top-tier news outlets such as Bloomberg. He moderates panels and gives presentations at industry events (DCD, Data Center World) and was also featured in a short 3M-sponsored video, in which he provided market-related commentary.
He holds a bachelor's degree in economics from the honors college of Boise State University in Boise, Idaho.