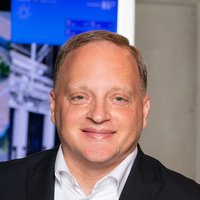 Michael Coleman
Head of Global Data Center Design and Delivery
,
Aligned Energy
An accomplished, forward-thinking, and goal-oriented data center executive, Michael has over 20 years of expertise leading various high-impacting data center projects and initiatives across industry leaders such as Google and Yahoo.  
As Global Head of Design & Delivery, Michael is responsible for the development and construction of cutting-edge data center campuses, ensuring alignment of performance with Aligned's supply chain methodology as well as best-in-class design, efficiency, and operational objectives.  He also leads large cross-functional teams to ensure the scope, quality, schedule and costs of each project are met as contracted, with a focus on enabling customers to achieve speed-to-market and scale with minimal exposure to risk.
Prior to Aligned, Michael served as Head of Global Data Center Operations at Google, where he directed day-to-day operations across all of the company's state-of-the-art data center campuses, as well as edge sites and Points of Presence (PoPs).  Before Google, Michael was the Vice President, Global Data Center Construction and Operations at Yahoo!, where he was responsible for managing and supervising data center engineering and delivery teams in the execution of global data center strategies, including the development and construction of cutting-edge data centers.  Michael's earlier career encompassed serving as Operations Manager, Data Center Division at CEI, Group President – NW Region at SASCO, and Group / Project Executive at Cochran, Inc.