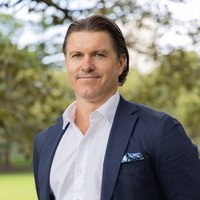 Walt Coulston
Founder & CEO
,
GreenSquareDC
Walt Coulston is the Founder & CEO of GreenSquareDC. Walt is responsible for the company's vision and strategy, and he operates as the company's core equity investor.​
​Walt founded his first Property Development and Investment firm 20 years ago and has been responsible for over $2BN worth of alternative assets, including a large portfolio of projects where tailored sustainable solutions were required. As a result, Walt has earned a reputation for working on projects where there can be significant carbon footprint reduction and sustainable outcomes achieved across the project's complete life cycle. ​
In launching GreenSquareDC, Walt aims to accelerate the implementation of sustainable practices in the digital infrastructure world, and offer a better alternative for customers who are focused on enhancing business value through greater ESG consciousness and transparency.​