Virginia
The hit series for the multi-tenant data center ecosystem
How is the colo industry evolving to meet unrelenting capacity demands?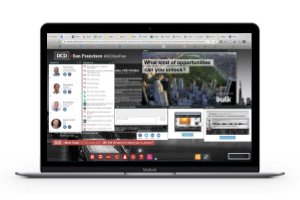 The rise and rise of Northern Virginia's data center boom has continued largely unencumbered by a pandemic or a global supply chain shortage, with the region outpacing absorption levels by 7:1 in comparison to the second most active market in the country.
It is little surprise that a flood of investment into cloud-friendly, interconnection-rich facilities and a gradual 'opening up' of the world has spurred on multi-MW builds this year, though the landlords of digital infrastructure will need to a route to balance unchartered demand with profitable supply and green operation as they journey towards a net-zero future.
As we host the world's leading voices on multi-site and multi-tenant computing, we will ask:
Who is the anchor tenant of the future and what will they want from their landlords?
Soaring demand, component delays and labor shortages - is data center procurement broken?
What does the future hold for colocation in a cloud-first world?
Stream on-demand
Lead Partner

Thought Leaders

Thought Leaders

Knowledge Partners
As a series subscriber, you will...
Learn

from industry experts across 16 episodes, available to stream live or on-demand

Discover

additional resources, like whitepapers & fact sheets, in our resources hub

Network

with your peers in our exclusive DCD networking group

Exchange

ideas and knowledge with our virtual roundtables, led by industry experts