Panel discussion: Disruptive innovation versus fear of failure
This session took place on July 22, 2020
Please complete the following form to access the full presentation.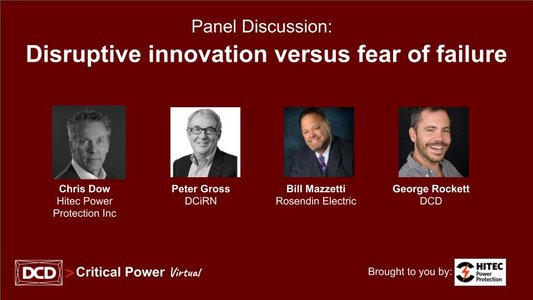 Panel discussion: Disruptive innovation versus fear of failure
The world of electrical engineering is conservative to say the least, and many will argue that rightly so when failure is more often than not catastrophic for business and can be a question of life safety. Meanwhile technical innovation in this space is increasingly responding to CSR drivers like sustainability and energy efficiency and to changing requirements for availability and redundancy that new architectures such as cloud and edge demand.
We ask our panel of experts, all of whom have an in-depth understanding of the topic and who have all been instigators of change, whether the extremely low appetite for risk when it comes to investing in new critical power solutions is stifling innovation and harming the industry in other ways.
Speakers
Brought to You by