Europe
Watch sessions on-demand
The virtual conference for the European data center industry
How will the FLAP markets fare in 2021?
This session took place on November 10, 2020
Please complete the following form to access the full presentation.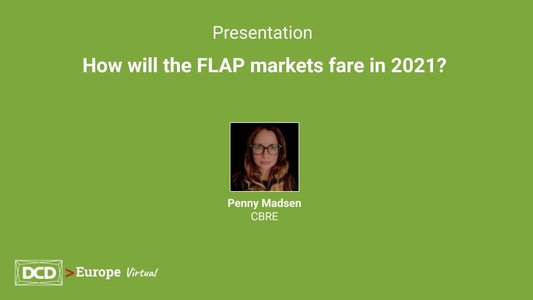 How will the FLAP markets fare in 2021?
Markets across Europe have been impacted by recent lockdowns and political upheavals, and with the end of the Brexit transition period on the horizon, there will be further uncertainty, particularly vis-à-vis supply chains. What does this spell for data center absorption rates and wholesale colocation take-up?
This presentation will examine recent activity throughout the FLAP markets and projected growth in other destinations.
---
What is a city's data center saturation point?
Roundtable discussion | 11:00 to 11:50 GMT
We invite you to join this roundtable directly following this conference presentation to continue the conversation, share your own insights and to find potential collaborators.
Speakers