Equipment maker Vertiv has reduced its forecast revenue for the first quarter by upwards of $70 million, due to the novel coronavirus, Covid-19. The prediction comes after a very strong performance last year.
Vertiv had a record year in 2019 with sales up 3.4 percent to $4.4 billion, and EBITDA up 8 percent to $542 million. However, the coronavirus outbreak in China caused its own factories to close for a time, and continue to affect the supply chain of components for its products. Despite the uncertainty, the company predicts profits of $45 million on revenue of $4.6bn.
Supply chain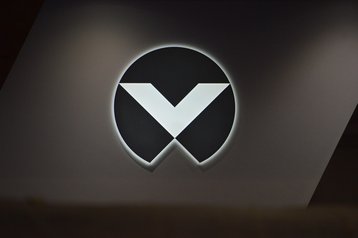 "We continue to monitor the dynamic impact of the coronavirus on our sales and operations for both the first quarter and full year 2020," said a statement from CEO Rob Johnson.
"We expect the coronavirus to negatively impact our first quarter net sales by $70 million to $90 million and adjusted EBITDA by $28 million to $36 million due to shipment and supply chain disruptions, but based upon what we know today we are confirming our previously communicated full year 2020 financial guidance due to our expectation to partially recover these first quarter sales."
In the earnings call, he explained that the company's two Chinese factories in Jiangmen and Mianyang were now open again, with most employees back to work. When the outbreak began, the company started pre-purchasing components to keep things moving, but interruptions in the supply of some sub-components could impact its business in the short term.
"Of course, paramount to us is the well-being of our employees, and we continue to take all necessary actions to assure their safety," Johnson concluded